Our vision describes the capabilities our students need for lifelong learning and for positively contributing to and participating in society. It provides us with a clear picture of what our students will be like, and it helps us identify the kind of learning to be achieved. Our vision keeps our school and the efforts of our staff, students and parent community on target.
Mission Statement:
Providing quality learner centred education

This means we design learning that is tailored to meet the needs of individuals and groups of students, providing the best possible education at their level. All students have individual targets in literacy and numeracy that they work towards. Teachers identify a clear purpose or learning intention for all learning experiences, sharing the next learning steps with students so that they are aware of what they need to do to succeed or achieve their goal.
Our Motto:
Our Best Always – He Rawe Mo Ake Tonu'

For us this means that there is an expectation that every student will work to the very best of their ability, constantly challenging themselves to improve.
The Rototuna Learner:
The Rototuna Learner (below) represents our vision for learners. This vision guides the direction of teaching and learning at our school. Rototuna Learners are: Communicators, Self Managers, Team Players, Thinkers, Researchers and Risk Takers. Rototuna Learner posters are displayed in every classroom and on the front of our newsletters.
During their time at our school students are supported in growing their Rototuna Learner dispositions, leading to independence in becoming life long learners. Many families in our community use the language of the Rototuna Learner in their homes too.
Thinker
Rototuna Thinkers are reflective and creative. They make informed decisions, are fair, and cautious. They seek clarity and find solutions to problems.
Communicator
Rototuna Communicators 'crack the code', make meaning, and create new knowledge by exploring language, symbols, and texts.
Team Player
Rototuna Team Players are able to collaboratively learn together. They are considerate towards others and actively listening to those around them.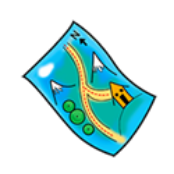 Researcher
Rototuna Researchers value exploration. They are able to inquire and have the skills to research new information. They expose themselves to knowledge and understandings about our world.



Self Manager

Rototuna Self Managers lock onto their learning. They are resourceful, reflective and self-aware of their learning. Self Managers take responsibility for their learning.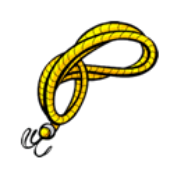 Risk Taker
Rototuna Risk Takers are always willing to have a go. They are proactive, adventurous and able to reach for their goals.